With brevity, clarity, and insight, we will show how you are faring in the public arena, providing you with baseline knowledge to make decisions that will direct your future.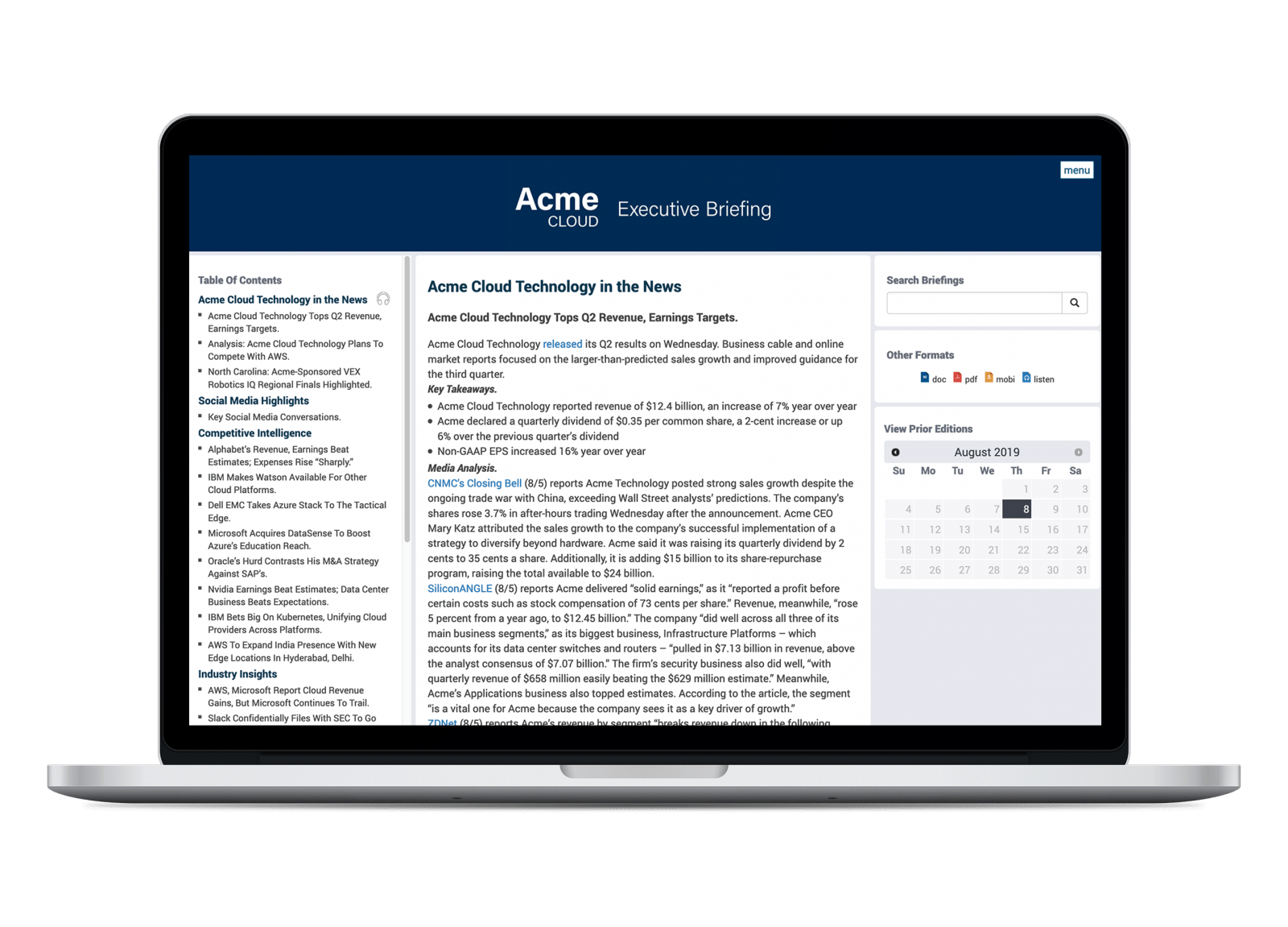 Based on best practices and 100% tailored to your unique needs and budget.
Coverage
Volume and type of sources monitored (online, print, broadcast, social, and more). English write-ups of non-English media coverage from around the globe.
Style
Written, designed, and formatted to your organization's preferences. Arrives as a styled and mobile-friendly email; includes a searchable archive on a branded, secured site.
Audience
Enterprise-wide service written for senior leadership and complemented by region or business unit specific briefings. Delivery time (early morning, afternoon updates, intra-day alerts)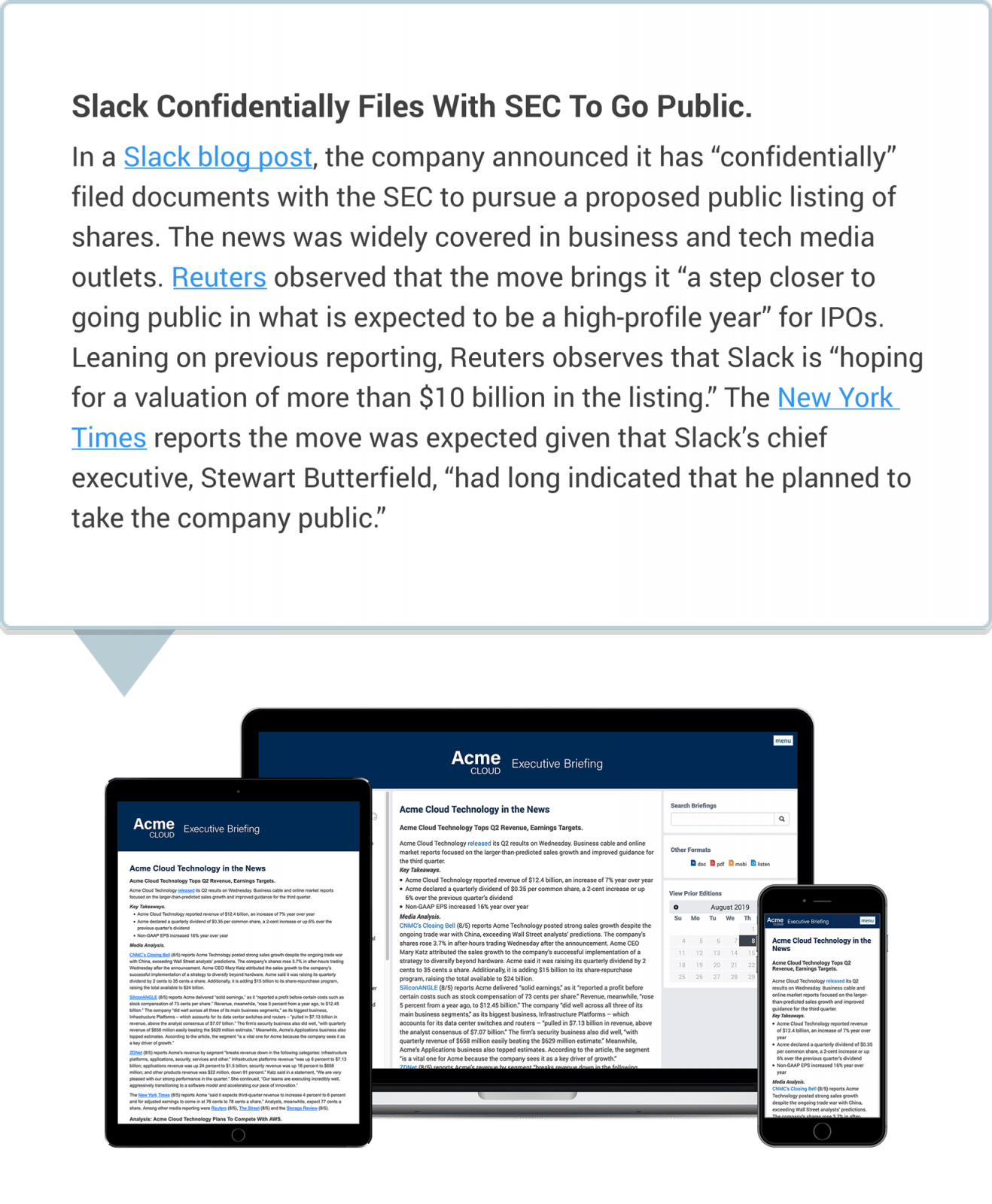 Infusion of Human Intelligence
Analyst-written headlines. Custom-written headlines capture key takeaways of coverage.
Links to original content. Fully copyright compliant solution; links to the source material are provided.
Original synopses. Multi-source syntheses weave together relevant coverage from across the media landscape and various perspectives into a comprehensive distillation.
Reader engagement analytics.
Social sharing for thought leadership.
Branded design.
Audio-reader for "listener commute".
Searchable archive of past editions.
Sporting double-digit growth, we serve a who's who of the world's largest name brands and organizations. Take a look at some of the new clients we began serving in 2019.